Bacteria-Based Cellulose Fibre NullarborTM ("No Trees") Wins "Cellulose Fibre Innovation of the Year 2023" Award Against Strong Competition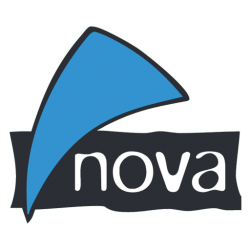 CLIB was a partner of this year's Cellulose Fibres Conference 2023, organised by our member nova-Institut. We are especially happy that a biotech solution won the "Cellulose Fibre Innovation of the Year" award: 
The collaboration between Nanollose (AU) and Birla Cellulose (IN) with tree-free lyocell from bacterial cellulose called Nullarbor™ is the winning cellulose fibre innovation 2023, followed by Renewcell (SE) cellulose fibres made from 100 % textile waste, while Vybrana – the new generation banana fibre from Gencrest Bio Products (IN) won third place.
For the third time, nova-Institute awarded the "Cellulose Fibre Innovation of the Year" award in the frame of the "Cellulose Fibres Conference 2023", Cologne, 8-9 March 2023. The yearly conference is the unique meeting point of the global cellulose fibres industry. 42 international speakers from twelve countries presented the latest market insights and trends, and demonstrated the innovation potential of cellulose fibres. Over 220 participants from 30 countries enjoyed the excellent networking opportunities. Leading international experts introduced new technologies for recycling of cellulose rich raw materials and practices for circular economy in textiles, packing and hygiene, which were discussed in seven panel discussion with active audience participation.
Prior to the conference, the conference advisory board had nominated six remarkable innovations. The winners were elected in an exciting head-to-head live-voting by the conference audience on the first day of the event. The innovation award "Cellulose Fibre Innovation of the Year 2023" was kindly sponsored by GIG Karasek (AT).
/wp-content/uploads/clib.png
0
0
Bea Limani
/wp-content/uploads/clib.png
Bea Limani
2023-03-15 13:25:29
2023-03-16 09:18:25
Bacteria-Based Cellulose Fibre NullarborTM ("No Trees") Wins "Cellulose Fibre Innovation of the Year 2023" Award Against Strong Competition