From Emission-made Shoes to Jet Fuels – Smart Innovations Make CO2 the Feedstock of the Future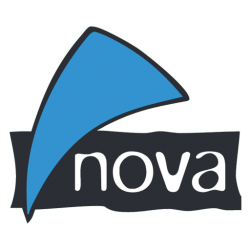 The Conference on CO2-based Fuels and Chemicals announces six nominees for the innovation award "Best CO2 Utilisation 2023".
Smart innovations are helping to rewrite the story of CO2 by providing sustainable carbon sources that can successfully replace fossil carbon.
Last year, the United Nation's Intergovernmental Panel on Climate Change (IPCC) Assessment Report mentioned for the first time Carbon Capture and Utilisation (CCU) as a solution to decrease net CO2 emissions, as well as a necessary technology to move away from fossil carbon by using CO2 as an alternative feedstock for the production of renewable chemicals and fuels.
This year's nominees for the innovation award "Best CO2 Utilisation 2023" prove that CO2 innovations can be used to design clothes, provide healthy food supplements, produce cleaning and sanitary products, as well as sustainable aviation fuels and building materials. The award is one of the highlights of this year's Conference on CO2-based Fuels and Chemicals (www.co2-chemistry.eu) and celebrates innovative products and technologies in the field of CCU. Every year, the event provides a comprehensive overview of the state of the art of CCU and Power-to-X technologies and applications. An expert jury and the conference Advisory Board selected six promising nominees among 20 interesting submissions received. Those will have the chance to present their CO2 innovation to a broad international expert audience at Maternushaus, Cologne (Germany) and online on 19-20 April 2023.
This year's selected nominees include a conversion technology for CO2-based amino acids and functional peptides to be used in food products, ultra-low carbon concrete, electrochemicallyproduced formic acid using cement-based-CO2, a CO2 adsorber material based on amines functionalised cellulosic fibre, a shoe made from carbon-emissions and a process-technology to convert CO2 into jet fuel range hydrocarbons.
/wp-content/uploads/clib.png
0
0
Bea Limani
/wp-content/uploads/clib.png
Bea Limani
2023-03-17 15:36:14
2023-03-17 15:36:14
From Emission-made Shoes to Jet Fuels – Smart Innovations Make CO2 the Feedstock of the Future